Open Application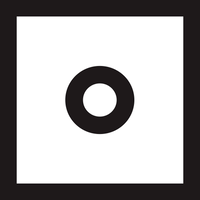 Byborre
Posted on Friday, July 29, 2022
Open Application
We're always excited to meet talents!
Full-time · AMSTERDAM


Open Application
Hi there! We receive a big amount of open applications and therefore unfortunately we don't have the capacity to review and follow up directly with everyone. This is why we will review our open application pool as needed, and if your knowledge and experiences are a fit with a (soon to be) open position we will get in touch with you. Thank you in advance for your understanding!
If you can't see a role that you want to apply for right now, but are enthusiastic about joining us on our journey towards a healthier textile industry, please apply below to be added to our open application pool.
If you see an interesting position opening up later on, please feel welcome to apply again to that job!

About BYBORRE
We are a textile innovation company based in Amsterdam where we're focused on drastically changing the textile industry as we know it today. With an in-house knit lab with a range of circular knitting machines, extensive yarn library, a creative atelier and a consultancy design company we are experimenting and innovating to create the highest quality knits.
It is our mission to create conscious creators and invite a wide variety of brands from world leading companies, from sportswear, to fashion, all the way to interior and automotive. Some of these brands include adidas, BMW, Rapha, Gore-Tex, and more. We ask these respected institutions to be "part of something bigger" and explore the power of bespoke and conscious textile creation together with us.
BYBORRE enables these brands to create in a conscious manner through our online platform Create™, digitising the full supply chain from designing your unique textile through to producing the fabric. We believe in transparency, supplying creators with tools to design and construct their own knits, based on their specific requirements, and make textile creation a fundamental part of their design process.

Did we get you excited to join our team?
Then we'd love to hear from you!