Warehouse employee / Magazijnmedewerker (part-time)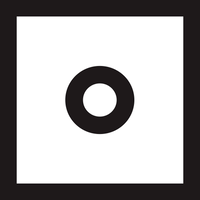 Byborre
Granbury, TX, USA
Posted on Thursday, April 20, 2023
Warehouse employee / Magazijnmedewerker (part-time)
At BYBORRE we're looking for a Warehouse Employee to join our team!
Part-time · AMSTERDAM


Warehouse employee / Magazijn medewerker
We are a textile innovation studio based in Amsterdam where we're focussed on drastically changing the textile industry as we know it today.
Having our own in-house knit lab with a range of circular knitting machines and extensive yarn library means a lot of yarn cones are being moved around every day. And that's where we need your help!
As Warehouse Employee you will be a part of the Knit Lab Operations team and will ensure that the right yarns are in the right place at the right time and that textiles are neatly packed and shipped to our clients. It's a very executional role: 80% are manual tasks and 20% are administrative tasks.
Are you looking for a hands-on job where you can easily reach your steps-per-day target?
Then we would love to hear from you!
About the team
Be part of a close-knit, dynamic and international team (50+ people) in Amsterdam

Mix of experts in different fields (knit engineers, atelier specialists, yarn specialists, Chief Pocket Officer, knit designers, in-house digital team and more)



You will be a part of our Knitlab OPS team, reporting to Sophie (Knitlab Operational Lead) and working closely with Jaimy (Knitlab Operations Specialist).
What you'll be doing

On a day-to-day basis, you will be:
Taking the right yarns from our yarn storage and bring it to our Knit Lab for knitting
Preparing yarn trolleys ready for knitting, according to the given instructions

Physically moving yarn trolleys to and from the knit lab
Unpacking yarn trolleys and putting yarn back into the storage
Processing our textiles which means:
Taking knitted fabric rolls from the knit lab

Measuring, cutting and overlocking samples
Labeling swatches and fabric
Store fabric swatches in the right place
Preparing the shipping of samples to our clients
Packing orders for shipments

Input order data to arrange shipping
Supporting with other hands-on tasks in our studio
Skills & experience
You know how to get things done and you are not averse to physical work. You don't mind and are able to be on your feet most of the day and occasionally lift heavy boxes and fabrics rolls
Experience in logistics or a warehouse environment is a plus
You are positive and full of energy
You are an independent, self-sufficient and motivated team player
You have an eye for detail and are able to work in a structured and safe manner
A driver's license is mandatory. A forklift truck license would be a nice bonus
English is our studio language, so basic communication skills in English are important. Your direct team members also speak Dutch so don't worry if you have to practice your English!
We can only accept applications from applicants from the EU/EEA & Switzerland, or people who have a Dutch, arbeid vrij toegestaan residence permit.
Benefits
Work at a globally focused, innovative and growing scale-up that's changing the textile industry.
Being part of a dynamic, international team of specialists in different fields
Being part of something bigger, opportunity to make a positive impact with your work
Salary based on experience and responsibilities
25 holidays per year ( based on full time) & a pension plan
Daily travel expenses covered, our studio in Amsterdam is easy to reach by car, train or bicycle
Daily, healthy studio lunch, coffee, drinks & snacks
Regular team events in the studio and Amsterdam
Did we get you excited to join our team?
Join our diverse team of specialists reinventing the textile industry!
About BYBORRE
We are a textile innovation company based in Amsterdam where we're focused on drastically changing the textile industry as we know it today. With an in-house knit lab with a range of circular knitting machines, extensive yarn library, a creative atelier and a consultancy design company we are experimenting and innovating to create the highest quality knits.
It is our mission to create conscious creators and invite a wide variety of brands from world leading companies, from sportswear, to fashion, all the way to interior and automotive. Some of these brands include adidas, BMW, Rapha, Gore-Tex, and more. We ask these respected institutions to be "part of something bigger" and explore the power of bespoke and conscious textile creation together with us.
BYBORRE enables these brands to create in a conscious manner through our online platform Create™, digitising the full supply chain from designing your unique textile through to producing the fabric. We believe in transparency, supplying creators with tools to design and construct their own knits, based on their specific requirements, and make textile creation a fundamental part of their design process.