Circular Knitter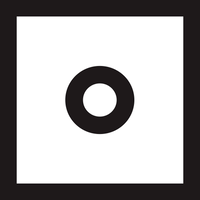 Byborre
Posted on Tuesday, January 11, 2022
Circular Knitter
A unique opportunity to join the BYBORRE Knit Lab!
Full-time · AMSTERDAM
Circular Knitter
As Circular Knitter at BYBORRE, you play a central role in knitting and testing. You are responsible for the technical knitting aspects and knits coming from our Knit Lab. You will be bringing our client's submissions from our Create™ platform to life, as well as contributing to the knit R&D development of new knit libraries in our Create™ platform.
This is a key career position within our unique textile lab, fusing the digital world with physical knitting, working on knitting process improvements and automation to service some of the world's leading brands across multiple disciplines. BYBORRE is a fast moving, innovative, platform based digital company bringing change to the textile industry through the fusion of impact, innovation, technology and knitting.
What you'll be doing
On a day to day base you will:
Operate our circular knitting machines focusing on Mayer&Cie.
Technically knitting and bringing client designs from our Create™ platform to life.
Technically maintain and manage our machines in partnership with other knitters, to ensure smooth efficiency within the knit lab.
Provide technical advice on knitted sample outcomes to our Textile Design, Business Development, Production teams.
Support in programming knit files using machine software such as: MDS1, Photon, Pulsar, Graph6, SM1 (this is a plus).
Incorporate BYBORRE's core ideas in to material development, working to execute technical aspects of knit design into our Create libraries.
Consult and manage the textile development through to production.
Handover, guide and educate the external production network (onsite visits).
Report challenges and achievements to our machine partners.
Work with Textile Designs direction on R&D sprints, from the yarn, structure on to the final textile development.
About the team
Be part of a dynamic, international team (45+ people) in Amsterdam
Mix of experts in different fields (Digital Developers, Knit Engineers, Atelier Specialists, Yarn Specialists, Knit Designers and more)
You will be a part of our Knit Lab team and will be working closely with our other amazing knitters!


Skills & experience
What we're looking for in the ideal candidate. Not all of these are must haves, so please take the leap to get in touch even if you don't feel you meet all criteria:
3-5+ years of experience knitting on circular knitting machines with technical knowledge.
Technically minded yet open to unconventional design questions.
Flexible, a fast thinker with solution oriented mindset.
Understanding and affinity with yarn in the development environment.
Self-motivated and organised way of working.
Excited to travel to and support external factory partners.
Benefits
Work at the cutting edge of knit development.


Being part of a dynamic, international team of specialists in different fields

Being part of something bigger, opportunity to make a positive impact with your work
Personal development program & opportunities
Salary based on experience
25 holidays per year ( based on full time) & a pension plan
Daily travel expenses covered. Our studio in Amsterdam is easy reachable by car, train or bicycle.
Laptop, accessories and software tools
Daily, healthy studio lunch, coffee, drinks & snacks
Regular team events in the studio and the city
A steep learning curve and an unforgettable adventure
Soft landing package, visa & support if you are making the move to the Netherlands
Did we get you excited to join our team?
Then we'd love to hear from you, apply now!
About BYBORRE
We are a textile innovation company based in Amsterdam where we're focused on drastically changing the textile industry as we know it today. With an in-house knit lab with a range of circular knitting machines, extensive yarn library, a creative atelier and a consultancy design company we are experimenting and innovating to create the highest quality knits.
It is our mission to create conscious creators and invite a wide variety of brands from world leading companies, from sportswear, to fashion, all the way to interior and automotive. Some of these brands include adidas, BMW, Rapha, Gore-Tex, and more. We ask these respected institutions to be "part of something bigger" and explore the power of bespoke and conscious textile creation together with us.
BYBORRE enables these brands to create in a conscious manner through our online platform Create™, digitising the full supply chain from designing your unique textile through to producing the fabric. We believe in transparency, supplying creators with tools to design and construct their own knits, based on their specific requirements, and make textile creation a fundamental part of their design process.