UX Designer/Analyst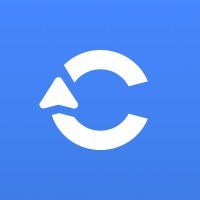 C Teleport
Job Functions:
IT, Product, Design
Employment Types:
Full-time
Locations:
Rotterdam, Netherlands
Position: UX Designer/Analyst (Full time)
Based in Rotterdam office or remote (max 3 hours from CET time zone)
C Teleport is a Dutch rapidly growing B2B online travel agency. It started in 2017 and due to the high growth rate quickly became a financially successful scale-up. It is the only travel agency in the world that allows travelers to change and cancel their flights online.
We are hiring UX Designer/Analyst to help us build the best and only flexible travel app.
Platforms: web, iOS, Android.
Tasks
Be our in-house expert in user behavior
Create simple, lightweight, fast UX workflows
Listen to customers. Translate their needs into features
Improve usability. Find bottlenecks and inefficiencies, remove them.
Help software developers and designers understand UX requirements -Prepare mockups, prototypes, wireframes, and interaction diagrams
Requirements
Be fluent in English.
Have a track record of building efficient UX workflows.
Be able to understand IT limitations and applied technologies (coding experience is not required of course) and figuring out best practices
Have experience in UX research: competitors, prototypes, tests, interviews
Have experience in creating clear documentation Benefits
High growth rate company = career growth opportunities
Work from home (remote or hybrid mode)
Modern office environment.
Incredible multicultural team
Join our music band if you play instruments or sing
Apply now! We carefully consider all the candidates and keep data for better matching Positions if the application was not positive.