Head of Product or IT Product Owner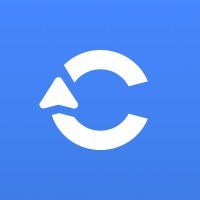 C Teleport
Job Functions:
Software Engineering, IT, Product
Employment Types:
Full-time
Locations:
Rotterdam, Netherlands
Position: Head of Product or IT product owner
C-Teleport is a rapid growing company that started in 2017 and due to great success already moved from a start-up to a financially stable scale-up. This is the only company that provides a one-of-a-kind solution of a completely automated travel agency service to Maritime and Corporate customers.
Due to continuous expansion, company is looking for another superstar to join the team in the position of Head of Product or IT product owner. You will be responsible for the product planning and execution throughout the Product Lifecycle, including gathering and prioritizing product and customer requirements, defining the product vision, and working closely with engineering, sales, marketing, and support to ensure revenue and customer satisfaction goals are met.
Tasks
Define the product strategy and roadmap
Feedback analysis from clients
Value/Effort analysis for new features
Drawing workflow
Defining user personas
Set analytics to control success of new implementations
Requirements
Minimum of 5 years experience in a similar role
Demonstrated success defining and launching excellent products
Excellent written and verbal communication skills
Bachelor's degree (MBA preferred)
Technical background, with at least some (basic) experience in programming
Excellent teamwork skills
Proven ability to influence cross-functional teams without formal authority
Examples and at least one sample of an effective document delivered in the past
Relocation to the Netherlands will be required after some time (if not there yet)
Benefits
Minimum bureaucracy
Possibility to work from home (hybrid mode)
Modern Office environment
Competitive salary | Based on experience and location
Incredible Multicultural Team
Apply now! We carefully consider all the candidates and keep data for better matching Positions if the application was not positive.