Shiftleader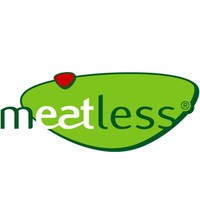 Meatless
Administration
Goes, Netherlands
Posted on Tuesday, September 6, 2022
Together we contribute to better nutrition and health
Do you make the difference?
In May 2022, BENEO, a leading manufacturer of functional ingredients, acquired Meatless. Meatless is a successful B2B supplier to the fast-growing vegetarian and vegan market, producing a broad portfolio of textured products used by major food processors. BENEO is a global market leader in functional food ingredients for humans and animals, with production sites in Germany, Belgium, Chile, Italy and the Netherlands. BENEO has a global distribution network in more than 75 countries and is part of the Südzucker Group, Europe's largest sugar producer. The acquisition of Meatless was the next logical step to reaffirm BENEO's commitment to strengthening its business with solutions for plant-based alternatives. Through a unique chain of expertise, BENEO offers customers advice and inspiration on new product ideas that support a healthy lifestyle in a holistic way.
What will you do?
Your responsibilities
Supervise production operations for the assigned shift, in line with production deadlines and requirements and in compliance with QSHE standards, in order to ensure efficient production operations.
Act as the first contact person for operators in case of problems in order to support the team and quickly solve issues.
Allocate, coordinate and prioritize the activities of the operators in line with the defined production. planning in order to ensure efficient allocation of tasks amongst team members and clear priorities for the entire team.
Ensure overall compliance with safety, hygiene, health and environmental policies in order to guarantee that BENEO's/Meatless's internal policies and external regulations are respected.
Timely register and correct production data (usage of (raw) materials, progress of orders, …) in the ERP system in order to guarantee up to date and adequate information flows.
Exchange necessary shift handover information.
Propose production line improvements in order to contribute to the production line efficiency.
Who are you?
Your profile
Technical High school level
3 – 5 years' experience in operational function People Manager – well-developed soft skills
Excellent technical skills – understanding of food products/processes
Good understanding of food safety requirements in operational environment Hands-on mentality
Fluent in Dutch & English language Well-developed IT skills (MS Office, …)
We offer
Interesting tasks and responsibilities in a growing business environment
Attractive pay scheme and benefits
Open communication and flat hierarchies
Value-driven company culture
Interested?
If you are interested we appreciate your online application.
For more information related to this function, please contact:
Ralf Gutschoven