Marketing Manager - Full time or Part time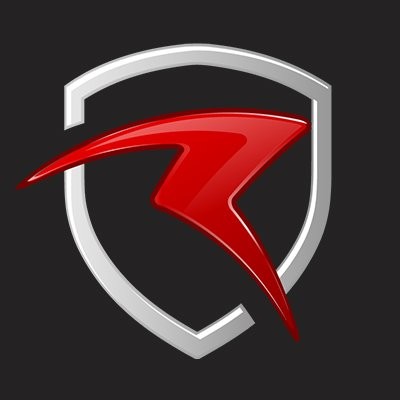 RazorSecure
Marketing & Communications
Posted on Saturday, January 14, 2023
Who are we?
RazorSecure is a highly disruptive cyber security software provider that has invented a novel security technology initially for the railway sector, with wide-reaching applications to protect critical infrastructure across global markets. We are a friendly team that loves to deliver cybersecurity solutions into a challenging environment.
We do this with amazing people, the best tools and a culture of working together to solve complex problems. Will you be our next teammate to take on this challenge?
What will your role be?
We are looking for a Marketing manager to design, build and execute the RazorSecure marketing strategy, focusing on the Brand Positioning and Product Marketing of a Scale-up International Cyber Security business.
You must be an exceptional communicator who loves to engage with people through social media, print, conferences and verbally. You understand technology, ideally have a technical background and you love talking about it to people across the globe!
Reporting to the CEO, you will head up the marketing team, you will oversee campaigns across digital (website and social media), traditional print, PR and trade shows. In leading the marketing team, you will contribute at the management and board level with strategic and operational leadership of the marketing team.
The ideal candidate understands the correct mixture of technology, business and awareness marketing that will take the company to the next level from both a corporate and customer perspective.
Your responsibilities will include:
Design the thought leadership and content marketing strategy to drive brand awareness, sales enablement, lead generation and customer engagement

Building a corporate brand with international identity in core UK, European markets, reach and growth into US and APAC. Brand identity strengthening to support expansion and investment growth plans

Direct and produce compelling content through blog posts, product-sheets, use cases, case studies, whitepapers, infographics etc

Liaise with internal and external stakeholders to ensure that the message is spread across the globe

Brainstorm and ideate interesting content topics and maintain a content marketing calendar that schedules all aspects of the creation and delivery of content throughout the year

Drive web content creation for company websites to improve the customer journey for new and existing customers

Creating engaging company news, PR stories and social media content, in line with digital marketing campaigns to drive follower growth, engagement and increase traffic to company websites

Working closely with the BD team, supporting bid writing and submission of tenders.
Who are we looking for?
Demonstrable success creating and executing a marketing strategy in a complex engineering environment

Ability to interpret and turn technical product text into high quality, coherent messaging

Ambition to come up with fresh and appealing ideas for spreading our message on both a corporate and customer level

Strategic mindset but also operational and keen to be hands-on with day to day marketing activities

Knowledge and experience of digital marketing practices

Understanding of content optimisation and SEO

Excellent verbal communication skills with a good command of the English language

Able to work independently and effectively in a team

Experience of working in an international startup / scale-up environment

Experience producing content within the tech / engineering industry

Experience within cybersecurity essential

Experience within the rail sector essential
Candidates will be asked to provide a portfolio of their work - ideally most recent and best work
What do we offer?
Challenging work in an interesting field with some awesome technology

Being part of a fast-growing international company with an energetic & dedicated team

A culture focused on delivering high quality outcomes while having fun

Remote working with occasional meetings in Basingstoke office

Competitive salary & share options

Competitive benefit package & flexible holiday arrangements