(Medior) Technical Consultant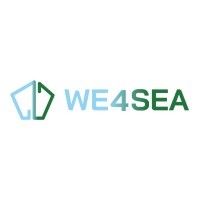 We4Sea
IT
Rotterdam, Netherlands
Posted on Monday, December 13, 2021
A young company in Rotterdam, making the shipping industry cleaner and more fuel-efficient.Our cloud-based dashboard allows maritime companies to monitor their fleet, and take action to reduce fuel consumption and emissions from their ships by pinpointing technical and logistical issues in their fleet. Using a unique, in-house developed Digital Twin model, we are able to monitor any ship without the need to install hardware onboard.
You will work within in the Operations Team, supported by your colleagues from the Technical and Sales team.
A challenging job, full-time (40 hours per week). Working in a small team of environmentally aware, international, driven, and focused people. Get to know and work with (inter)national maritime companies. Direct contact with all involved, maximum flexibility (also after Covid-19). We offer a good salary and you are eligible for participating in our Employee Stock Ownership Program.
What you will be doing:
You will act as a performance manager for new and existing customers helping them to optimize their vessel performance operations using the We4Sea dashboard: Creating Digital Twins, Give advice on voyage planning, speed and chartering new vessels.
Assist in the development of new features, together with the development team.
You will be responsible for the onboarding of new customers: setting up accounts, creating Digital Twins and setting up and maintaining vessel report integration.
You will perform consultancy projects: consisting of creating Digital Twins, performing simulations, interpreting and reporting on the outcome.
The ideal candidate:
Has knowledge of the maritime sector, with 3-5 years of relevant experience.
A Bachelor or Master's degree in naval architecture, marine engineering or maritime technology.
Basic programming knowledge (Python or Matlab).
Good social skills, fun to work with.
Open to work (partly) at a clients office in the Rotterdam area.
What we offer:
A spot in our team that consists of software engineers and naval architects.
Participate in our Employee Stock Ownership Program.
A good salary meeting your experience level.
A work-environment without bureaucracy: you can act quickly.
The ability to work from home partially (though we think our office in www.kleinhandel.org is pretty cool).
‍
‍
Apply now